Our People
Staff Members
Full Time
Kelly Thompson
Chief Executive Officer
                        Brian Replogle
                         Director of Charity Operations
       Allaina Blackwell 
       Development & Communications
Coordinator

Part Time  
Donna Jasman, Housekeeper
Karen Jewell, Financial Specialist
Carl Hood, Maintenance
Relief Managers:
Mary Chimento
Anne Conwill
Theresia Davis
Melissa Sterling
Cheryl Roberts
Alicia Wessel
Denise Williams
Executive Board Members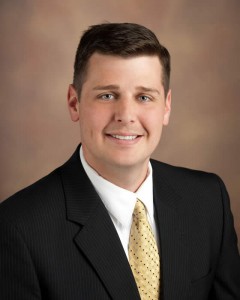 Evan Westlake, Board President
Vice President, Commercial Lending, Illinois National Bank
Evan has been on the Board since September 2012.  He began his role as Board President in January 2015.  Evan is a proud graduate of the University of Illinois, where he met his lovely wife, Courtney.  Courtney and Evan have two children, Connor and Brenna, and reside in Springfield.  During the day, he is a Vice President of Commercial Lending at Illinois National Bank.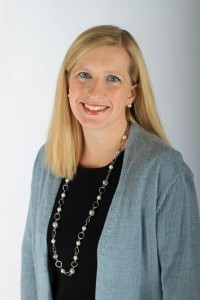 Melissa Skinner-Liberman, Vice President
Junior League of Springfield Representative
Melissa graduated from Illinois State University with a B.S. in elementary education and the University of Illinois at Springfield with an M.A. in teacher leadership. After teaching at Farmingdale Elementary School, Melissa also taught in Chicago and served as the Director of Advancement for St. John Berchmans School in Chicago's Logan Square neighborhood. Locally, she is involved with Junior League of Springfield, Girl Scouts of Central Illinois, Springfield Art Association, and Kidzeum of Health and Science. Melissa joined the Ronald McDonald House Board in October 2014 where she serves as a member of the Fundraising Committee. Melissa's husband, Colin, is an anesthesiologist at Memorial Medical Center, and they keep busy with their children Anna, Owen, Alice, and Ernie.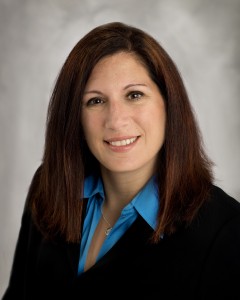 Megan Mitchell, Board Treasurer
Director of Business Operations, Memorial Medical Center
Megan Mitchell is a native of northern Illinois and has lived in Springfield for the last seven years. Since 2013, Megan works as the Finance Manager for Perioperative Services for Memorial Medical Center, an affiliate of Memorial Health System. Megan's previous roles within the Health System include both Treasury Analyst and Accounting Analyst with the Finance Division. She has over 12 years of extensive Accounting and Finance experience with for-profit and non-for-profit entities. Megan joined the Ronald McDonald House board in June 2012 and serves as Board Treasurer and Chair of the Finance Committee.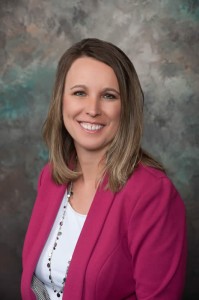 Cheri Plummer, Board Vice Treasurer
Commercial Risk Consultant, Lee O'Keefe Insurance Agency
Cheri Plummer is a commercial insurance producer for Lee/O'Keefe Insurance Agency in Springfield. Prior to her insurance career Cheri spent 14 years in the financial industry with her primary focus in residential lending. Cheri enjoys volunteering with several community organizations- Illinois Women in Leadership, Springfield Rotary South and The Greater Springfield Chamber of Commerce. She resides in Rochester with her husband Chris and 2 daughters- Paige and Libby. Cheri has been a member of the RMHCCI board since 2012.  She serves on the Fundraising Committee and is the Vice Treasurer.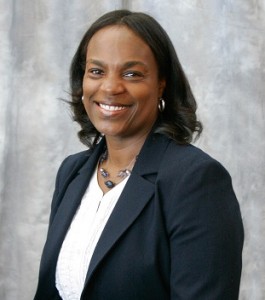 Pat Young, Board Secretary
Human Resources Assistant Vice President, Bank of Springfield
Patricia Young is a native of Chicago, IL and has lived in Chatham, IL for the last five years. Since 2010, Patricia has worked for Bank of Springfield, a growing local community bank where she now serves as the Human Resources Assistant Vice President. She has over 13 years of extensive HR experience with both large and small employers. She also serves as the Website Administration Chair for CIC-Society for Human Resources Management. Patricia joined the Ronald McDonald House board in July 2013.  She is the Board Secretary and serves on the Human Resources and Grant Writing Committees.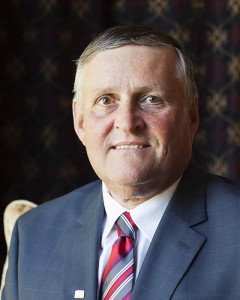 Gary Birschbach
McDonald's Owner/Operator
Gary Birschbach is an Owner/Operator of three McDonald's restaurants in Decatur, Illinois. Gary started working for McDonald's as a Junior in High School in Fond du Lac, Wisconsin in November of 1969. After working several levels of Management for an Owner/Operator in Wisconsin, Gary purchased his first Restaurant in Piedmont, Missouri in 1995. In 2000 Gary had an opportunity to buy two restaurants in Decatur, which grew to seven restaurants in 2007. He then sold four of the seven restaurants in 2009.  Gary has been married for over forty years to Laura, whom he met at McDonald's, and has five children, all married. They enjoy each of their thirteen grandchildren. Gary's passions include the McDonald's business, RMHC, and the Green Bay Packers.
Board Members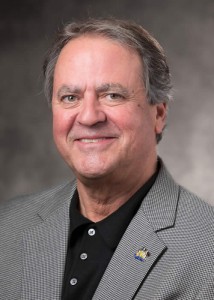 Jack Millan
McDonald's Owner/Operator
Jack Millan located to Central Illinois in 1989 when he and his wife, Gail, were first given the opportunity to become McDonald's franchisees. They have grown from that first restaurant to now owning seven, all small town locations in six different counties and are now partnering with a son-in-law and daughter in the business. Jack is active in all of his communities with various activities, organizations and sponsorships. He is also very active in several McDonald's committees and teams. He joined the RMHC Board in 2011 and considers it to be one of his most rewarding endeavors.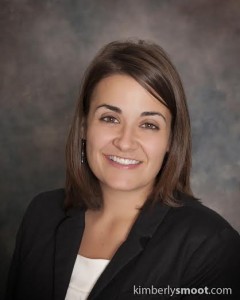 Ann Ramey
Behavioral Consultant, Visions LLC
Ann Ramey is a native of Buffalo, IL. Since 2012, Ann has worked as the Licensed Clinical Social Worker for the Illinois Crisis Prevention Network, providing consultation, training, support and expertise in the area of crisis interventions. She has six years of experience working in community mental health. Ann joined the Ronald McDonald House board in January 2014 and serves on the Review Committee.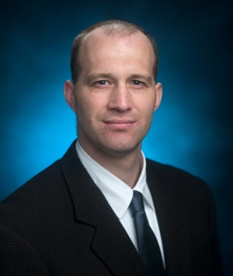 Dr. Beau Batton
Chief of Division of Neonatology, SIU School of Medicine
Dr. Beau Batton is a neonatologist caring for infants in the Neonatal ICU at St. John's Children's Hospital. He also serves as the Chief of the Division of Neonatology, Southern Illinois University School of Medicine and the Director of Newborn Services at St. John's. Beau's wife, Angela, is an emergency medicine physician at Memorial Medical Center and they are the proud parents of Charlie, Delaney, and Everett. Dr. Batton joined the Board in July 2014.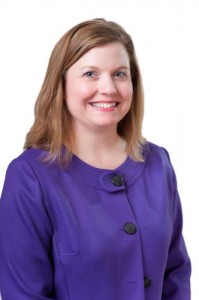 Amy L. Sherwood
Partner, Sikich LLP
Amy is a native of southeastern Illinois and has lived in Springfield, IL for nearly 20 years. Amy graduated from the University of Illinois at Urbana-Champaign in 1995, where she met her husband, Rase. As a partner at Sikich LLP, Amy's primary focus is providing audit and attest services to State government and not-for-profit entities. Amy joined the Ronald McDonald House board in October 2014 and presently serves on the Review Committee. She also serves the Springfield community through the Fellowship of Christian Athletes, West Side Christian Church, and Springfield Christian School. Amy and Rase have two children, Kaytlin and Rase Jr. Amy enjoys many hours at basketball and baseball games, and relishes the time she spends and memories created with her family on annual vacations.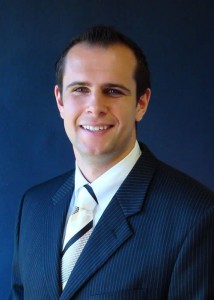 Jeffery Large
Project Manager, Crawford, Murphy & Tilly
Jeff Large is a Project Manager at Crawford, Murphy & Tilly, where he has worked since graduating from the University of Illinois. He is a native of Taylorville, Illinois and currently resides in Springfield with his wife, Kate. Jeff and Kate have one son, David, and twin daughters, Alice and Rosemary. Jeff joined the RMHCCI board in January 2015.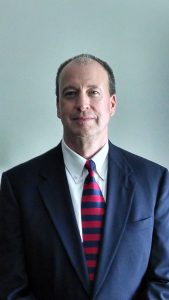 Steve Lashbrook 
Retired, Roche Genentech Pharmaceuticals
Steve has been a board member since 2009. He graduated from University of Illinois, Springfield with a B.A. in Economics. He spent his entire career in the pharmaceutical industry and retired in 2005 from Roche/ Genentech. Laboratories.  He serves as the Chair of the Personnel Committee. Steve enjoys cycling and spending time with his two grand-kids.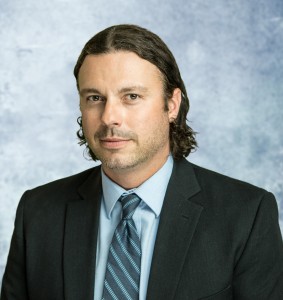 Jamie Baird
Levi, Ray & Shoup, Inc.
Jamie Baird is a Program Manager/US Engineer at Levi, Ray and Shoup, Inc. within the Web Solutions® division. He has spent the majority of his life in Central Illinois where he graduated from Robert Morris University and met his wife, Stephanie. They have a daughter, Grace, and a son, Wesley. Jamie joined the board in May 2015.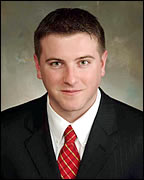 Brian Jones
Sorling Northrup
Brian Jones is a shareholder attorney at Sorling Northrup with a transactional practice including the areas of banking, real estate and entity formation. He is a graduate of the University of Illinois at Urbana-Champaign where he received his J.D., in addition to a B.S. and MBA, both in finance. Brian and his wife, Kristi, live in Springfield with their two daughters, Hannah and Sydney. Brian joined the Board in May 2015.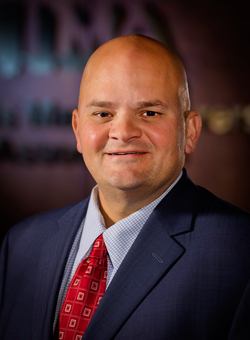 Mark Denzler
Illinois Manufacturers' Association
Mark Denzler is Vice President & Chief Operating Officer for the Illinois Manufacturers' Association (IMA), a statewide advocacy organization representing nearly 4,000 member companies and facilities. Denzler assumed his current post in January 2006
Prior to the IMA, Denzler served in various posts including overseeing Illinois government affairs for State Farm Insurance. He served as director of government affairs for the IMA and was a legislative analyst in the General Assembly focusing on taxes, education and transportation. Denzler acted as liaison for the House Republican Caucus to Governor Edgar's Eikenberry Commission on School Funding.
Denzler was appointed by Governor Pat Quinn and reappointed by Governor Bruce Rauner to the Illinois Workers' Compensation Advisory Board. He served on the Board of Directors for the Midwest affiliate of St. Jude Children's Research Hospital, Lincoln Public Library, Lincoln Library Foundation (president), and currently sits on the National Public Affairs Steering Committee for the National Association of Manufacturers. He was a 2015 selection as an Edgar Fellow at the University of Illinois and a graduate of the inaugural class (2015) of the Crain's Chicago Business Leadership Academy.
Denzler is a 1993 graduate of Illinois Wesleyan University and currently lives in Springfield with his wife (Debbi) and son (C.J.).