30th Anniversary: Red Tie & Pearls Gala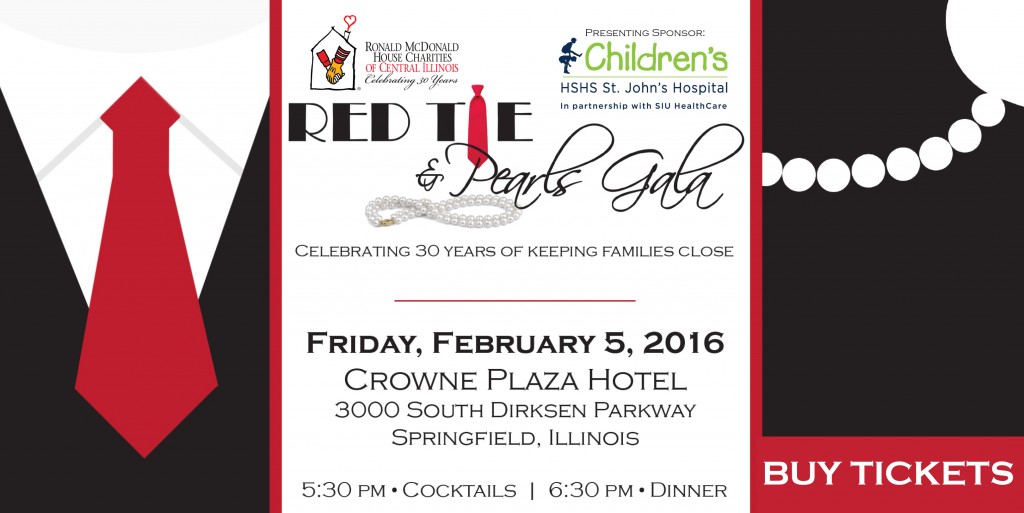 Join us for our 30th Anniversary celebration: Red Tie & Pearls Gala on Friday, February 5, 2016 at the Crowne Plaza Hotel in Springfield!
We are SOLD OUT!! Thank you for your support!
PEARL (Presenting) SPONSOR: St. John's Children's Hospital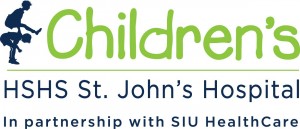 St. John's Children's Hospital is a special place for children and their families. They provide expert care designed to meet the unique needs of children and families.  The hospital was built by a special gift from a donor in the Springfield community to ensure children have access to the best medical care possible, close to home.  Their mission is to make a difference in the lives of children and their families by delivering exceptional health care in a healing environment.  St. John's Children's Hospital is dedicated to being the regional leader in children's health care by fostering a nurturing environment for children and families, being responsive and innovative in all that they do, being ardent advocates for children, promoting excellence in education, recruiting and retaining the best professionals, and improving the lives of children through research.  Learn more
RED TIE SPONSOR: Blue Cross Blue Shield of Illinois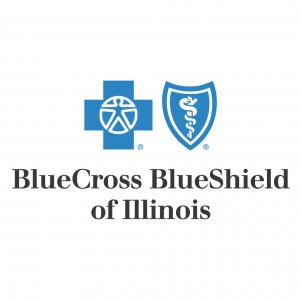 Blue Cross and Blue Shield of Illinois (BCBSIL) has served the people of Illinois since 1936.  They are the largest and most experienced health insurance company in the state, providing more than 8.1 million members with comprehensive and affordable health plans.  The company takes pride in investing in community needs and gives time and talents to help make Illinois a better place.  BCBSIL is committed to promoting the health and wellness of their members and communities.  Their commitment guides them in fostering greater access to care, working to lower the overall cost of care – while improving care quality and patient outcomes.  Learn more
PLATINUM SPONSORS: 
Ameren Illinois
McDonald's Owner/Operators of Central Illinois and Peoria/Bloomington
Pease's at BUNN Gourmet
SILVER SPONSORS:
AT&T
CEFCU
CVS Health
Horizon Pharma
Illinois National Bank
Junior League of Springfield
MorganStanley Wealth Management
Neuhoff Media
Walgreens
DIAMOND SPONSORS:
Astellas US
Memorial Health System
The Coca-Cola Company
CRYSTAL SPONSORS:
Mr. & Mrs. Mark & Debbie Denzler
LRS Foundation
Marine Bank
Mel-O-Cream Internationl
Mr. & Mrs. Ed & Megan Peck
Springfield Electric Supply
THANK YOU TO ALL OF OUR SPONSORS AND SUPPORTERS!