Students raise funds to support the continuing build of the new Peoria Ronald McDonald House®!
PEORIA, IL — On Friday, May 24, 2019, East Peoria Community High School will present a check in the amount of $7,500 to Ronald McDonald House Charities® of Central Illinois in support of the new Peoria Ronald McDonald House. Media are welcome and encouraged to attend this event. The check presentation will take place at 8:00 a.m. in the lobby of the East Peoria Community High School Audtorium, located at 1401 E Washington St. in East Peoria, Illinois. Questions can be directed to Kelly Thompson at (309) 401-2525.
Throughout the week of March 18th, the East Peoria Community High School Student Council raised $7,500 for the Ronald McDonald House of Central Illinois. The week consisted of dress up days, special lunch options provided by local businesses, EP teams and clubs, and an activity day where students could watch movies, do arts and crafts or play games by "Buying Out" of their normally scheduled classes. The week culminated with an assembly on Friday where students had the opportunity to pie teacher volunteers in the face if their ticket they had purchased earlier in the week was drawn.
"It is always a lot of work, but so very worth it to know we are helping such wonderful programs" said Jenny Lamb, one of the Student Council sponsors.
The students are excited to continue to make the event bigger and better next year.
"At EPCHS, the Buyout is our way of giving back. These actions provide students with the opportunity to become active members of the East Peoria community and leave a positive impact on our society" said Sarah Lahood.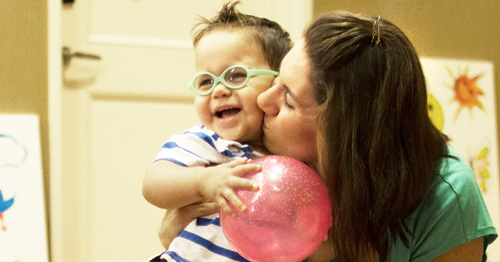 The Ronald McDonald House provides the necessities of home for families with a seriously ill child receiving treatment. At RMHCCI, families can stay together and find strength in numbers during a critical time. RMHCCI provides families with a private bed and bath, meals, laundry, parking and more in order to ease the stress of a difficult time in their lives. Families stay at the House at no charge to them, regardless of their length of stay at the House. The Springfield House currently serves over 400 families each year, and the Peoria House, estimated to open in late 2019 is estimated to serve 700 families annually. RMHCCI depends on the generous support of the community, especially through the Give a Little Love campaign. Support from the community is essential to keep the house running smoothly for their families.
For more information about Ronald McDonald House Charities of Central Illinois and ways you can help, please visit www.rmhc-centralillinois.org