Pathway to Hope Bricks Still Available to Purchase.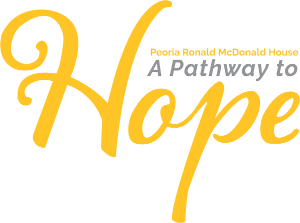 November 27, 2018 – Peoria, IL – On November 9, The DAX Foundation hosted a Gala to raise funds for the new Peoria Ronald McDonald House. Special Guest Speaker Charles Tillman helped facilitate the program, signed autographs and took pictures with guests. The event raised over $100,000 and was the official kick-off of the Pathway to Hope brick fundraiser.
Pathway to Hope allows supporters of the Ronald McDonald House the opportunity to purchase a personalized brick to be used to pave the entrance of the new Peoria House. Bricks will continue to be available for purchase until they are all sold. There are two brick choices available: 8 X 8 brick: can be personalized with either your company logo or 3 lines of 16 characters; $2,500 Donation, and 4 X 8 brick: can be personalized with 3 lines of 16 characters; $500 Donation.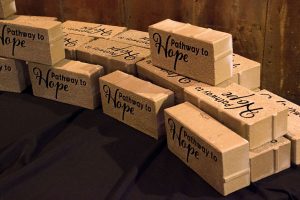 Peoria's reputation for highly specialized and effective pediatric care is a source of pride for our region. As the reputation of the Peoria downtown medical district grows, so does the need for the programs and services Ronald McDonald House offers. Approximately $1.5M is left to raise in the ongoing capital campaign funding the new Peoria Ronald McDonald House. The Pathway to Hope fundraiser is an excellent way to show your support.
To learn more about the Pathway to Hope Brick Fundraiser, please contact Ronald McDonald House Charities® of Central Illinois (RMHCCI) at 309-401-2525 or Julie Locke, Founder of The DAX Foundation and RMHCCI Board of Directors at 309-360-9168 or julie@thedaxfoundation.org or purchase your brick online at https://rmhc-centralillinois.org/rmhcci-news/a-pathway-to-hope/.