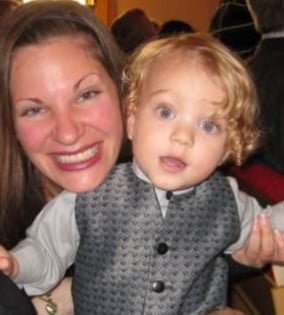 Thirteen years ago, a little boy was born three months early. He came into this world weighing only two pounds, with two holes in his heart and two blood clots on each side of his brain. His name was Rawley Sisson, and his mom, Jana Rose, knew that they would have a long health journey ahead of them.
Today, Rawley continues to face medical issues, but more importantly, he is a vibrant teenager who loves Baby Yoda and playing video games. Due to his medical issues, which include heart, kidney, and lung disease, Elhers Danlos syndrome, autism, separation anxiety, Tourette syndrome, and PTSD, Rawley and Jana Rose are often in Peoria, seeing one of his 18 specialists at OSF Children's Hospital of Illinois.
For many years, Jana Rose's parents drove Jana Rose and Rawley back and forth from Rock Island to Peoria every week, sometimes multiple times a week. In 2019, though, while eating dinner at Obed & Isaac's to celebrate a successful procedure of Rawley's, Jana Rose learned about the Peoria Ronald McDonald House that would soon be opening. Now, instead of having to make the long trip back and forth multiple times, Jana Rose was able to organize and schedule pre-surgery authorization tests, surgeries, and – starting in 2020, COVID tests – together, and stay at the Peoria House from the date of pre-work until after the surgery (or surgeries) were completed and Rawley was released to go home. To say the House has changed their lives and made difficult situations easier would be an understatement.
When asked about her favorite part about staying at the Peoria House is, Jana Rose said:
"From the minute you walk into the House, it is the most beautiful, loving, supportive place – mentally, spiritually, and physically. Everyone who works there completely cares about your child and your situation and wants to be sure that you have everything you need. They set you up with all of the basics (room, shampoos, meals), but then they also have extras, like a toy room for your child to pick out a new toy. They go every extra mile to make sure that while you are there, you and your child are able to forget about why you are staying there. When your child is sick, it is the most heart-wrenching thing you have to go through. The comfort that the House provides to you lifts so much of the weight of the pain, fear, and anguish of those times."
Jana Rose also explained that, unless you have had a sick child or have been through this experience, there is no way for someone to understand that the little things, like a comfortable place to stay in, food, and entertainment, really become the big things. As she says, "Staying at the Peoria Ronald McDonald House is an escape. It is a miraculous place. Thank you to everyone – the staff, volunteers, and donors – for making the House what it is."