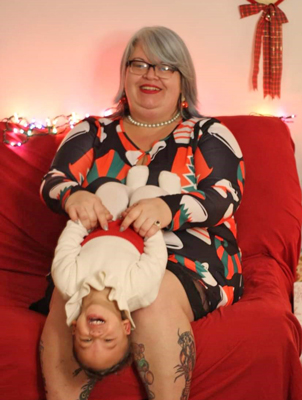 In June 2019, Katie Hahn was surprised to learn that she was in labor with her daughter, Nora, a full two months before her due date. Because Nora was born early, she needed to be monitored in the NICU at St. John's hospital, which was about a 45-minute drive from Katie's home in Decatur.
One of the nurses told Katie about the Springfield Ronald McDonald House, and thankfully, Katie was able to get a room at the House so she could stay nearby her daughter. Katie said that she had always heard of Ronald McDonald House but never really knew what the organization did or how it might help her so much in her time of need one day.
Katie explained that the most helpful part of staying at the House was being so close to her daughter. When your child is sick and in the hospital, the last thing you want to worry about is how you will afford to stay in a hotel or travel back and forth to your house.
"The House is a money saver, a time saver, and a life saver. It is a safe place to come home to each night after long hours in the NICU."
Today, Nora is just shy of 1 year and 9 months old. She runs around her house like any toddler, and you would never know that she was born two months premature.
Families who stay at our Springfield and Peoria Houses are never asked to pay, and they are able to stay for as long as needed while their child is receiving medical care. The donations that you make directly benefit families like Katie's. Please Donate Today!