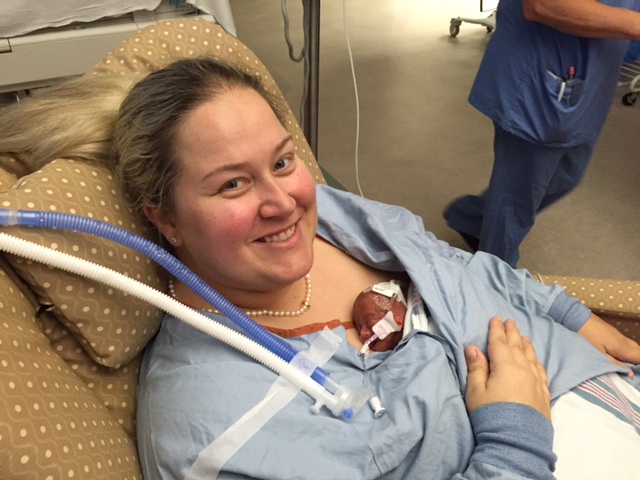 When MaryBeth arrived at the hospital last summer due to complications with her pregnancy, she did not know the lengthy ordeal she was beginning. MaryBeth's daughter, MaryKate, and her son, Henry, were both born premature shortly after her arrival. MaryBeth learned that the twins would need to remain in the NICU for several months. Due to her children's medical needs, she and her family could stay at the Ronald McDonald House for as long as needed, at absolutely no cost.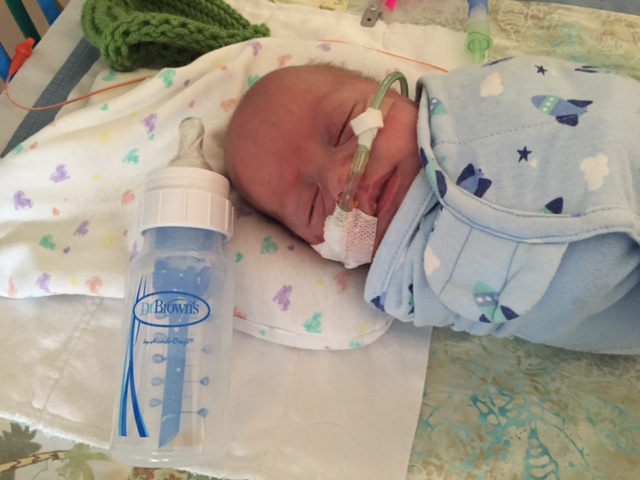 MaryBeth stayed at the House for over four months. Sadly, MaryKate passed away but her brother Henry's care continued. She was relieved she had a safe and comfortable place to stay that was just across the street from the hospital. During a challenging time, MaryBeth was able to focus on what was most urgent- her son, having a warm bed, hot meals and a comforting environment to return to.
Mary Beth explains, "Ronald McDonald House is someplace that you do not think about until you or someone you know has benefited from it. The generous donations that enabled me to stay 116 days of Henry's 120 day NICU stay are phenomenal! Those donations allowed me to be with my son every day throughout his care; our family will never be able to aptly show our gratitude to the supporters of the Ronald McDonald House!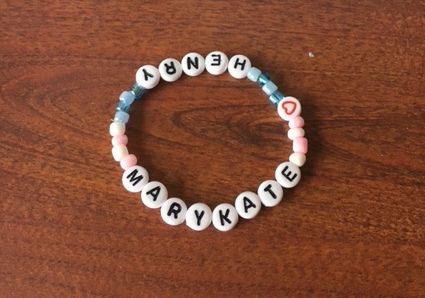 I truly believe that Henry is thriving today because of the generous supporters that allowed me to be with my son every day!"
During her time here, MaryBeth was able to be close to Henry day and night. Her husband Robert, who worked full time, and their daughter Aurora would frequently visit on the weekends. During their visits they too could stay at the House free of charge and have a comfortable place to eat, rest and play. Their two-year-old daughter, Aurora, lovingly calls the facility the "clown house" and always looked forward to playing on the playground or visiting with the staff. Like many parents here, MaryBeth quickly built friendships with other parents who had children in the hospital, which she maintains even after her time at the House.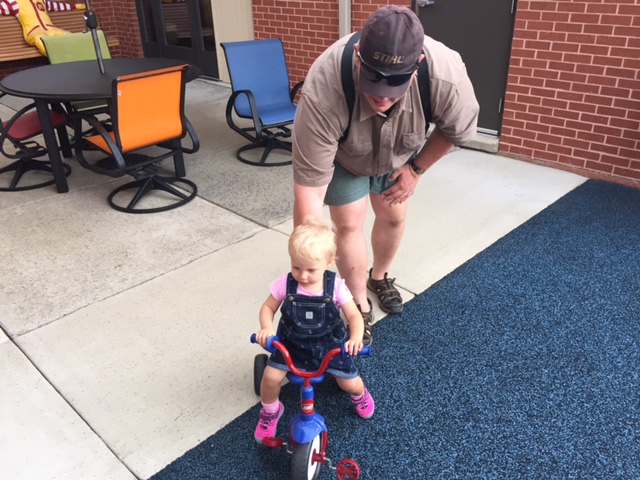 "The guest chefs are so wonderful! Words can not express how wonderful it is to come home to a home-cooked meal. Many times meals were the only break many of us would take away from our babies. As Aurora and Henry get older, we plan on being guest chefs and giving that comfort back to other families."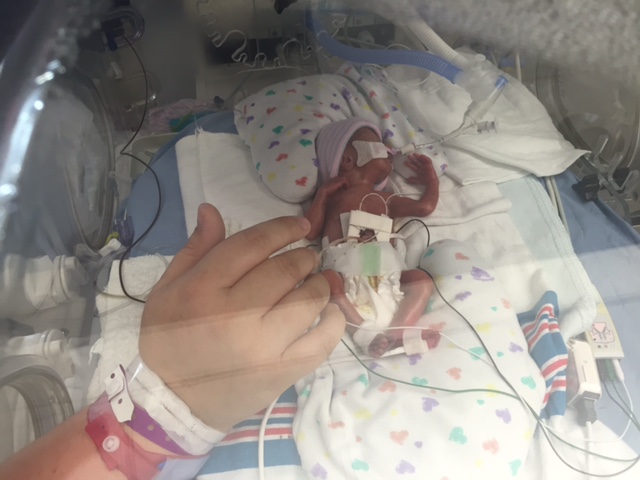 Henry was released from the hospital several months after he was born. Henry still requires regular check-ups from his doctor in Springfield, which can be difficult as MaryBeth and Robert live over two hours away. For several of these appointments, MaryBeth and Henry have been able to stay at the House, alleviating long travel times and stress on these days.
MaryBeth and Henry came to the House this past summer while in town for a check up and to visit with the staff. Henry will soon celebrate his first birthday as a healthy strong baby with the rest of his family! It is through the kindness of many businesses, families and individuals who support our work at Ronald McDonald House Charities of Central Illinois, that stories like Henry's and MaryBeth's are possible.
---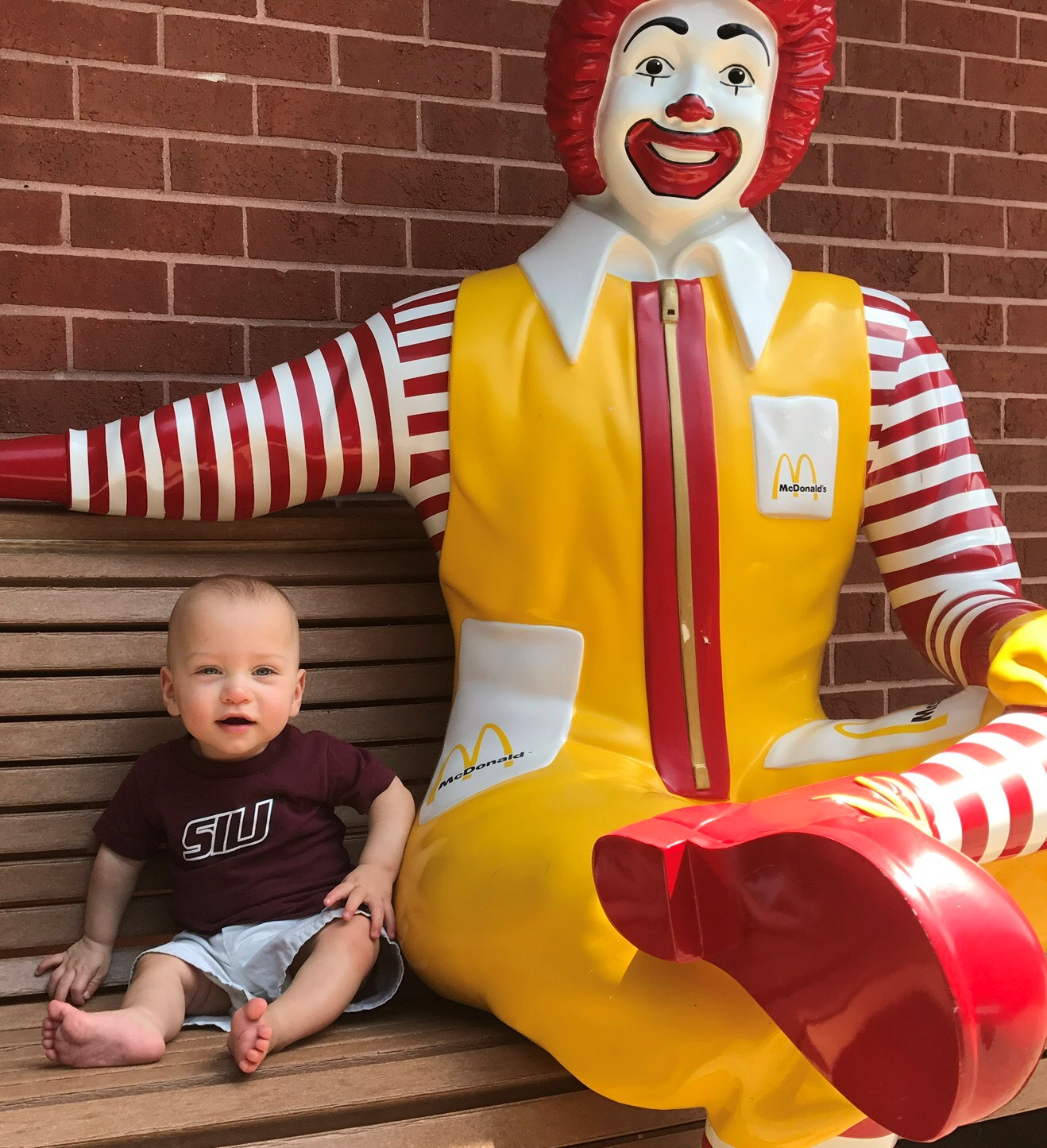 Pictured above is Henry at the House July, 2017, happy and healthy, in town for a scheduled check up!