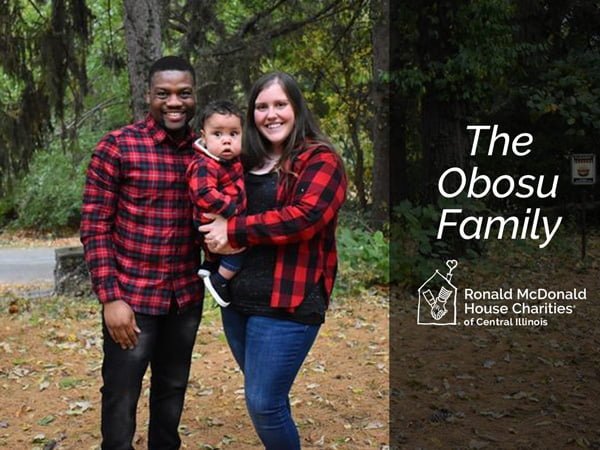 Hezekiah Obosu was born at 23 weeks and 5 days, weighing 1 pound, 2 ounces, and measuring 12 inches long. His parents, Richard and Cheri, describe their experience of having Hezekiah in the NICU as "the hardest thing we have ever been through." They spent their days wondering if their little boy would make it, and the worst part was having to leave his bedside each night, and not being able to pick him up and squeeze him tight because he was connected to so many cords.
Richard and Cheri live an hour away from Springfield. They found comfort, though, at the Springfield Ronald McDonald House, which was right across the street from the NICU. Cheri says that staying at the House was like, "being surrounded by hundreds of people we had never met, making sure our focus could be on our son. The Ronald McDonald House gave us a place where we could sleep, shower, eat meals, and do our laundry. Strangers brought home cooked meals so we weren't reliant on fast food."
"Our NICU stay lasted just a few days shy of 8 months, and I can't imagine reliving that experience. I'm not sure how we would have functioned if it weren't for the large group of strangers who came together to meet the needs of a family they didn't even know."