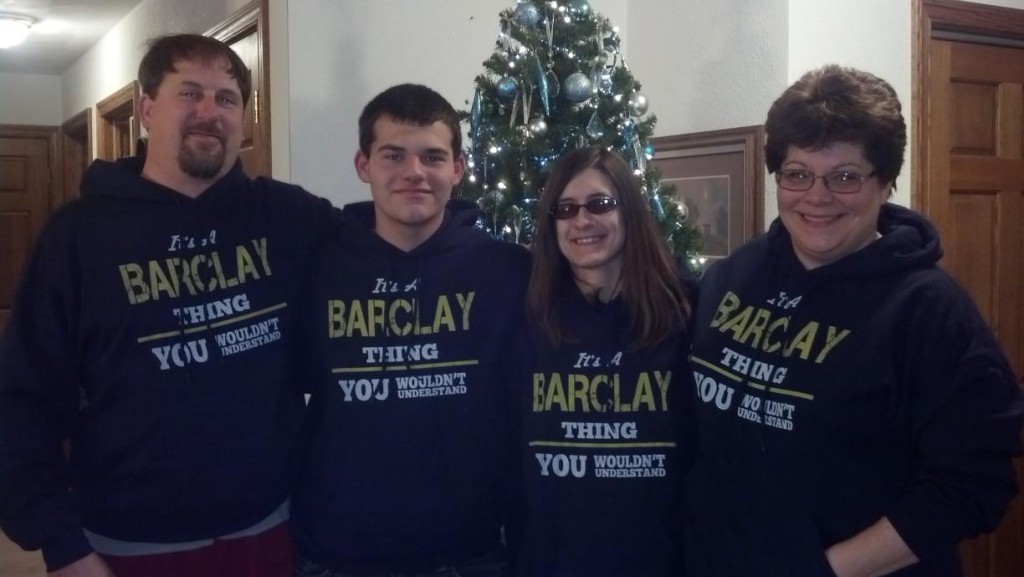 Read about the Barclay Family, from Glennette Barclay:
In August, our son, Luke, 17, was involved in an accidental explosion. He experienced second and third degree burns over 65 percent of his body, requiring seven skin grafting surgeries and a three month stay at Memorial Medical Center's Regional Burn Unit. As a mom, the experience has been overwhelming. My husband and I have felt completely helpless, watching our son be in excruciating pain and struggle every day to recover with nothing we could do to make him feel better. Our journey has been physically, mentally and emotionally exhausting – and truly traumatic. I could not bear to think how much worse it would have been without the comfort of the Ronald McDonald House.
For the first two weeks after Luke's accident, we stayed at the hospital because Luke was so critical and we didn't want to leave his side. Once he was stable, we learned about the Ronald McDonald House. When we were shown our room, I started to cry. The amount of relief I felt was indescribable. We had a place to put our stuff, our own bathroom, and the most comfortable bed I have ever slept on. It seems small, but having an actual bed during this difficult time was such a huge comfort and it made all the difference for us.
We still have a long road ahead of us, but the support we have received from the Ronald McDonald House, its staff and volunteers has been incredible. Without the House, I would not have been able to cope with our situation, not to mention been able to afford it. No one plans for their child to experience a severe burn accident and have the closest burn unit be two hours away from home. Thankfully, Ronald McDonald House helped us absorb a part of our critical needs during the worst unexpected experience of our lives. We could not be more grateful, and we plan to pay it forward for all that the House has done for us.
Pictured above are James, Luke, Tiffiney and Glennette Barclay, prior to Luke's accident.