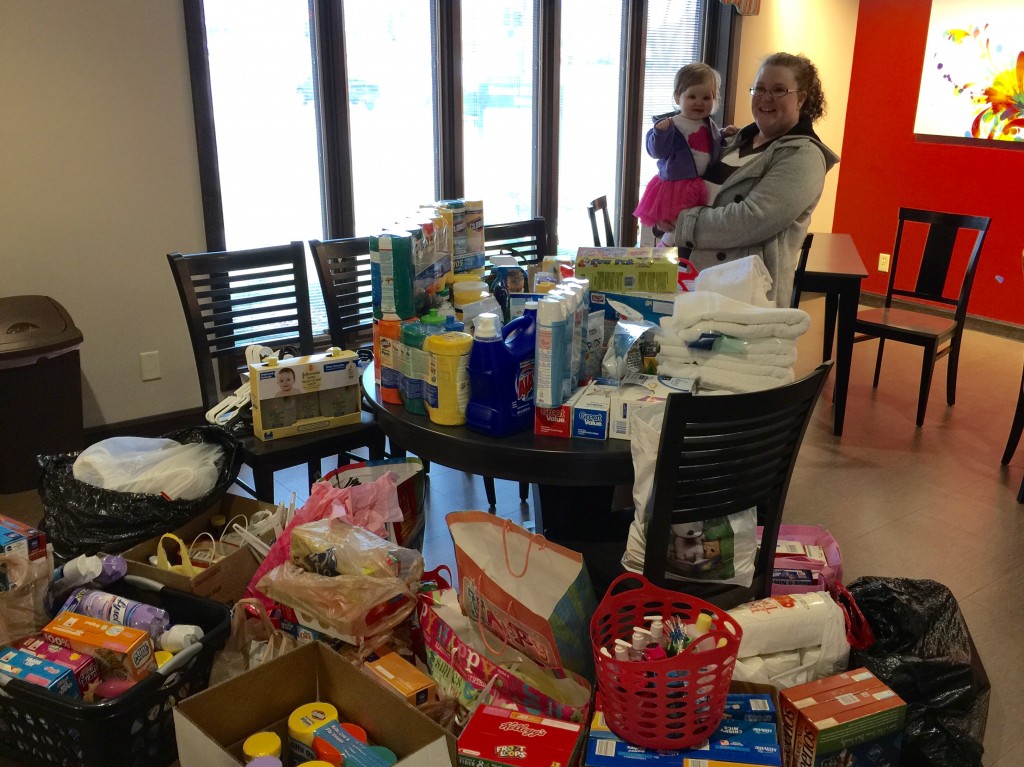 The Frankovich Family came to RMHCCI last year when baby Allison was born with a prolapsed cord, which cut off all the blood supply and oxygen to her body. While at St. John's Children's Hospital, she had a stroke which caused further damage. Doctors thought Allison might not be able to swallow food and they suspected she might have Cerebral Palsy, but Allison made a full recovery and just celebrated her first birthday.
After their stay at our House, the Frankovich Family decided that if Allison could live to see her first birthday in good health, they would have a birthday party where guests would bring gifts to donate to our Ronald McDonald House! Needless to say, the results were amazing (as shown here)! Party attenders and several other members of the Decatur community pitched in to give toys, cleaning supplies, food, bed linens, hangers, personal care items and much more to our House for our families to use, as well as $1,800!
The Frankovich's caught the attention of local news station, WAND, too! Their story was featured on the news that evening, and because of that, even more donations were brought by our House! Allison and her mom, Janice, are pictured above on the day they dropped off all of the items.
We are truly grateful to them for their support and we are so happy that "Big Al" is doing so well!