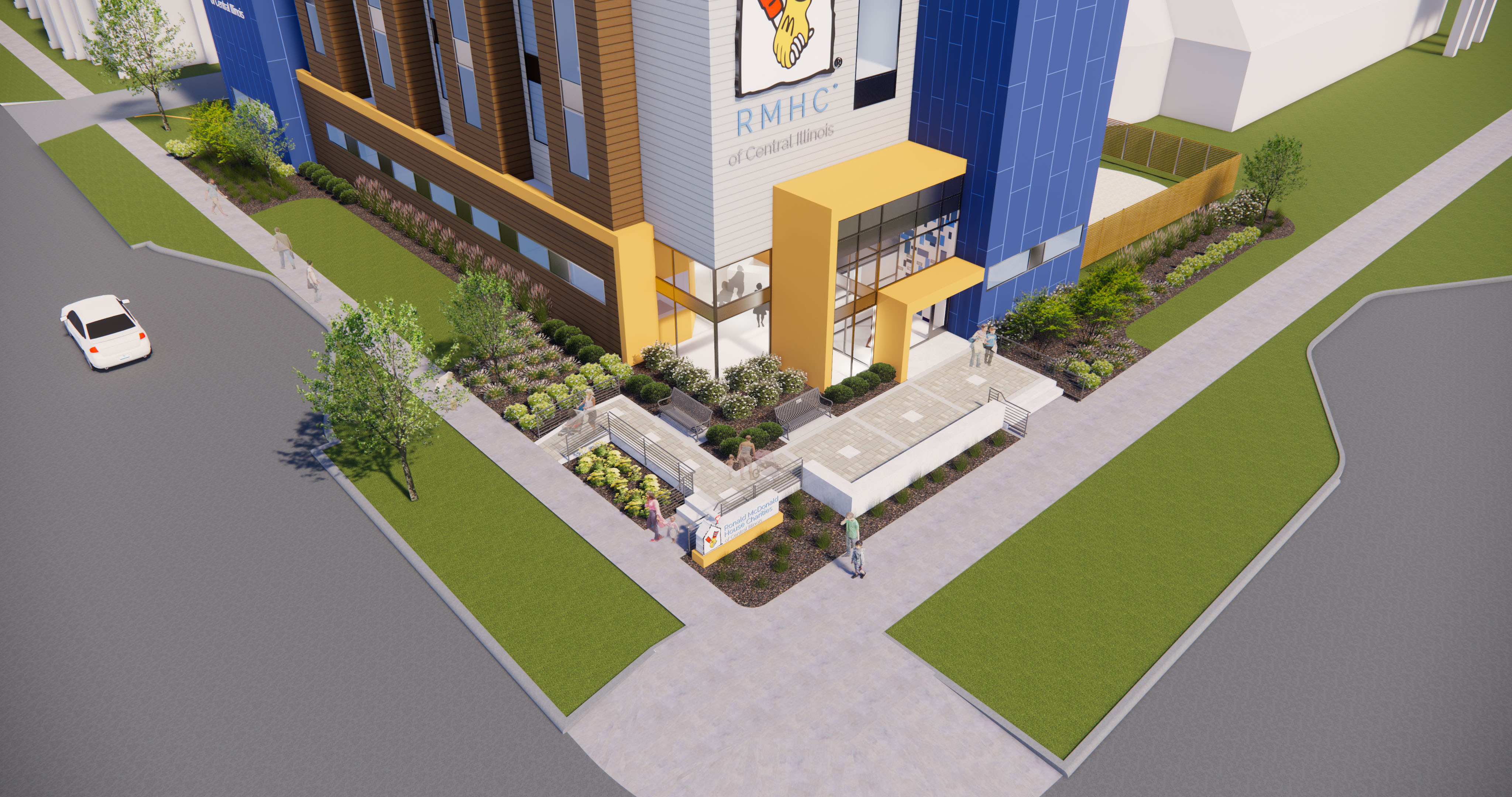 Buy a Brick to Help Fund the Peoria Ronald McDonald House.
Help us pave the way for the new Ronald McDonald House by purchasing a brick to be used at the entrance of the new Peoria House… and provide children and families in need a Pathway to Hope!
Peoria's reputation for highly specialized and effective pediatric care is a source of pride for our region. As the reputation of the Peoria downtown medical district grows, so does the need for the programs and services Ronald McDonald House offers.
We have experienced ground-breaking support thus far toward our overall goal of our over 7 million-dollar goal. However, the operating expense of the new Peoria House will be an ongoing fundraising need of approximately $1,000,000 each year.
There are two choices available:
8 X 8 brick: can be personalized with either your company logo or 6 lines of 16 characters; $2,500 Donation
4 X 8 brick: can be personalized with 3 lines of 16 characters; $500 Donation
Your generous donation will help complete the brand new 40,000 square-foot Ronald McDonald House coming to Peoria and support ongoing operational expenses!
Simply complete the form online  or download the flyer here and mail in to the address listed. Together we can make a difference!