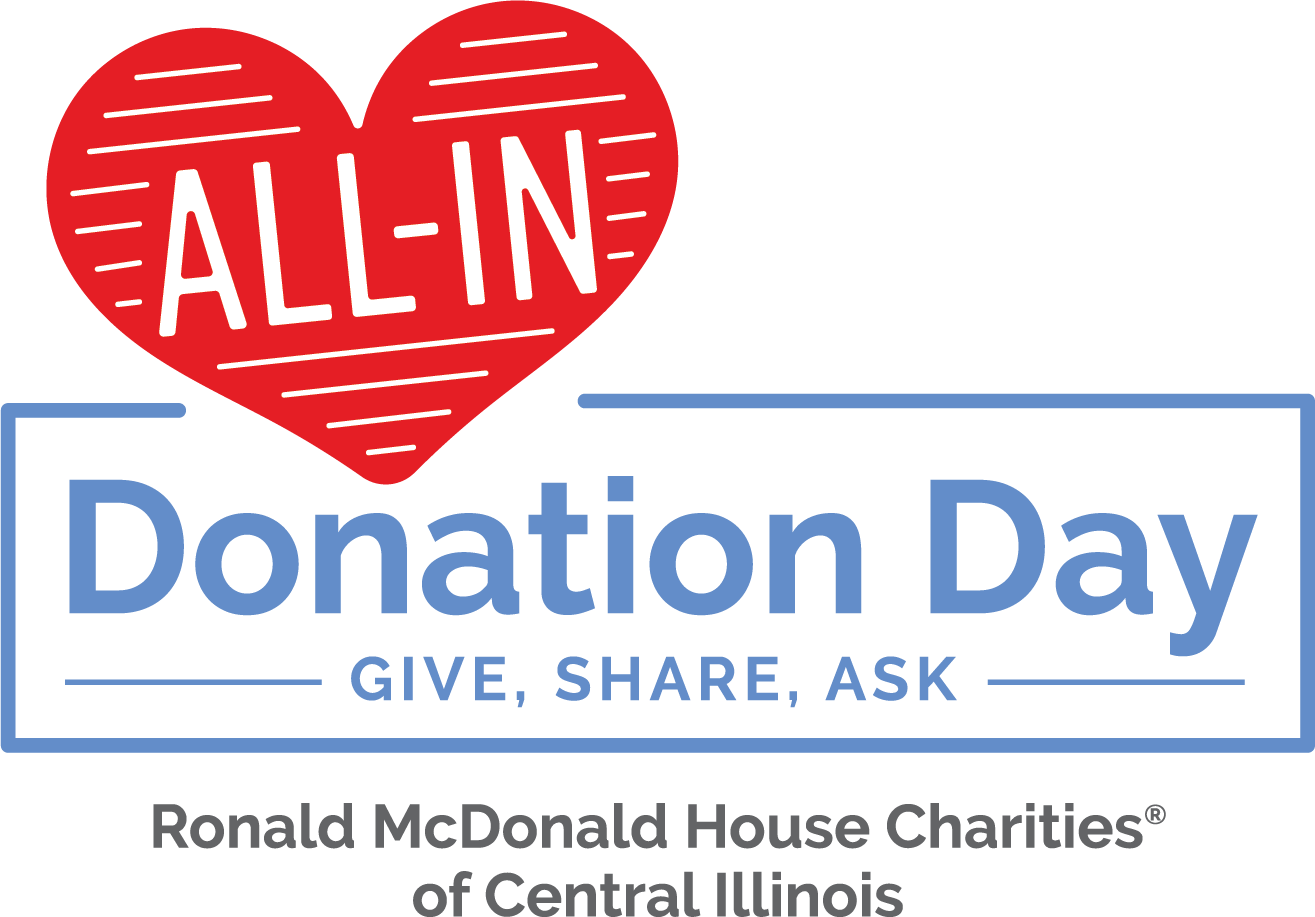 All-In Donation Day is April 2, 2020!
Our goal is twofold:
raise $30,000 in 24 hours and help fulfill our wish list items.
Are you "All-In" for RMHCCI?
There are 3 simple ways to go All-In for RMHCCI: Give, Share, Ask!
1) Make a gift online - a gift of any amount makes a difference to our families. Your gift will help us maintain our two Houses (Springfield and Peoria) as homes away from home for the families who stay here. All funds raised on All-In Donation Day will be put toward our areas of greatest need, but specific examples of what your gift can do are below.
2) Share a Facebook post about All-In Donation Day.
Not sure what to share? View our toolkit for ideas!
3) Ask a friend to make a gift and share a message about All-In Donation Day on social media, too!
Your gift of each amount below could help us in these ways
$10 — cleaning supplies to clean rooms and suites for families
$25 — laundry laundry detergent and supplies for family laundry room usage
$50 — a new set of sheets for a family's room or suite
$88 — the amount we estimate it costs for a family to stay a night.

We never ask families to pay for their stay, but your donation of $88 could help share a night with a family!

$125 — a portable deep cleaner to aid in room cleaning
$250 — a new vacuum for our Houses
$500 — a 13 piece cookware set for our Guest Chefs to use in our kitchens