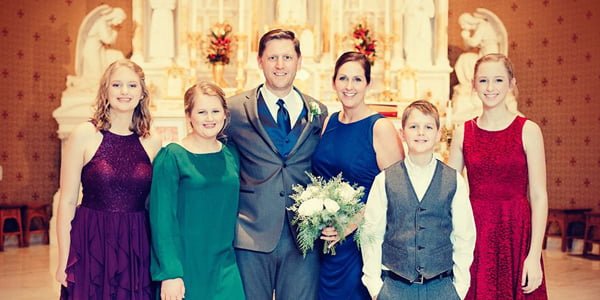 We are in the last few days of this year's National Volunteer Month! Today we would like to introduce you to Libby.
Libby, pictured here with her family, has been a Guest Services volunteer at the Peoria house since January 2020. After her family spent the majority of 2009 at the Memphis RMH she felt the Peoria House was a great opportunity for her to give back.
"Having a true home environment while dealing with a sick child was such a blessing for us. We loved having the opportunity to interact with other families who were going through similar situations. The meals and activities that happened in the evenings were great to keep us focused on the good in the world. I love seeing the smiles on the kids and the parents, as well, when I'm in the House. It's fun getting to know each person better as they walk their own medical journey. It fills my heart more than I ever expected."
Thank you Libby for all you do at the Peoria house!