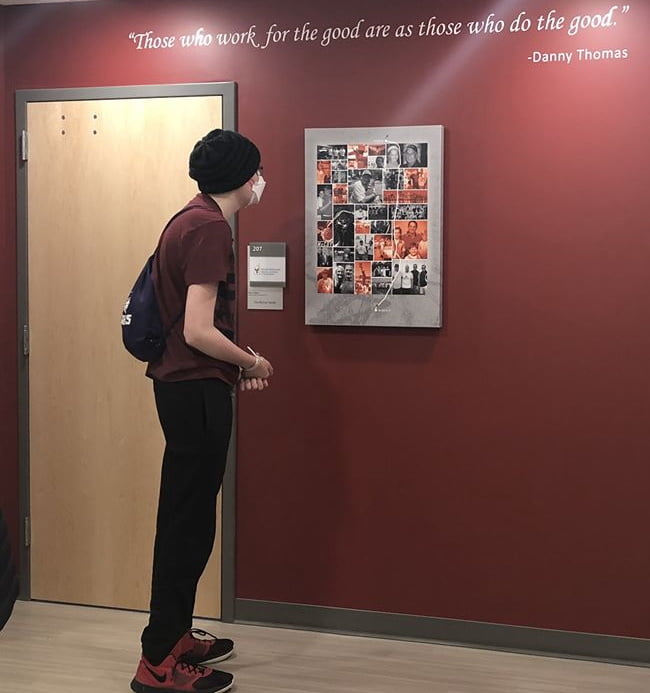 During his recent 70-day stay in the hospital, it was sometimes hard for 17-year-old Jonathan to rest with the continuous beeping of machines in his hospital room. Today, he moved into the Dax Wing of the Peoria Ronald McDonald House® which gives him and his father the opportunity to relax in a private suite away from the noise, even just for a bit. With enough space for his entire family, he looks forward to a holiday season filled with family and friends in the comforts of the Peoria House. And that's all possible because of our amazing donors, volunteers, and staff. Thank you central Illinois!
Update: February 9, 2020
Seventeen-year-old Jonathan, the very first guest to stay at the Peoria Ronald McDonald House®, experienced firsthand what a healing environment can do for his health. His dad recently told us that Jonathan's numbers tracked for his illness have been improving since moving into Ronald McDonald House, and that Jonathan is producing hemoglobin for the first time in three months! Jonathan raved about some of the incredible art located throughout the building and even has a favorite, "Pollinators Delight". Thank you to all of the artists who have helped make the Peoria Ronald McDonald House a place of comfort and healing for our families in need.
Thank you to the many volunteers, including some of the artists pictured here, who spent hours hanging the artwork in the House before we opened!
Originally posted December 20, 2019.