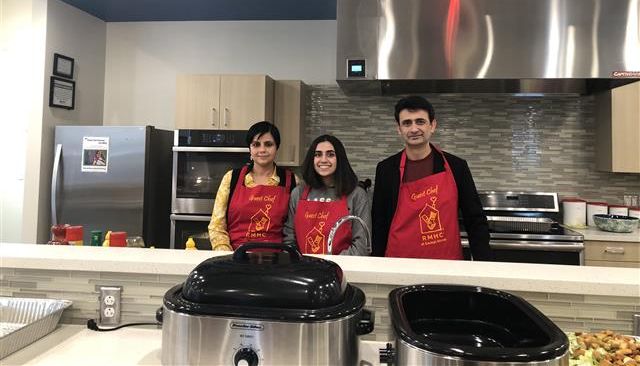 Hamida's Kitchen got involved with RMHC to carry on the Legacy of Nausheen's late mother, Prof. Hamida Ahmand, who found pleasure in supporting family and friends undergoing medical treatment with accommodations and meals at their family house in India near a local hospital. They now cater a meal once a week for the families at the Peoria House. Nausheen says:
"Our favorite part about volunteering at RMHC is the interaction with numerous brave and smiling patient families, who in-spite of being in difficult circumstances, continue to find happiness and create positivity around them. In addition, the awesome staff of RMHC with their compassion and kindness, inspires us every time we are out there."
Thank you to everyone who donates time to provide a meal for our families!
We need your help now more than ever to continue providing this source of comfort to those who call our Houses home at the moment. Here are two ways you can help!
Sign up to have a meal delivered

to one of our two Ronald McDonald Houses