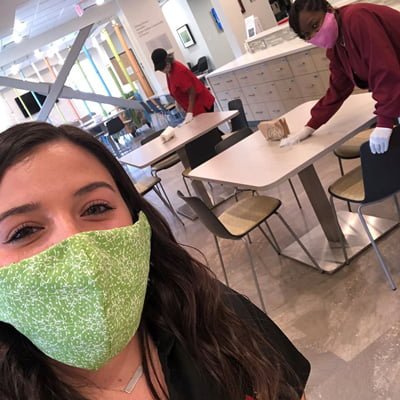 Here at RMHC of Central Illinois, keeping our families and their sick children safe during the COVID-19 pandemic is essential to our mission of providing programs for the well-being of children. A few things we are doing to keep those we serve safe include:
Making masks available and required for families and staff inside the House
In Illinois, due to the shelter-in-place mandate, we suspended visitors and new family registrations to help prevent the spread of the coronavirus
Created a new staffing model to limit exposure
Implemented additional cleaning procedures and protocols
To help offset some of the changes, our staff created a "Hearts for Healthcare Workers" art project that guest families participated in as a group from the comfort of their guest suites. The display is proudly visible in our front window (and is still growing) and shows our support and gratitude to all of the front line workers.