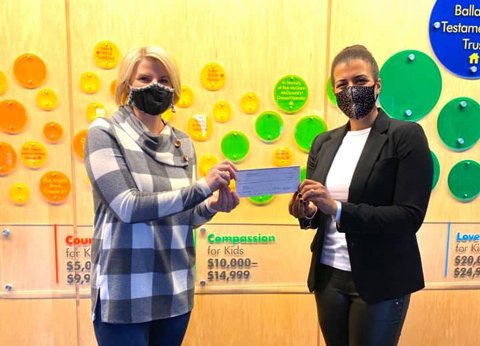 For the 4th year, On the Go Boutique designated several items as "Ronald McDonald House" pieces, where all of the proceeds are donated to our charity, Ronald McDonald House Charities of Central Illinois. This year, the boutique was able to donate $7,300! We are so grateful for this continued support.
To put this support into perspective, we estimate that it would cost our families - who are never asked to pay - $88 per night to stay at either of our Houses. This donation alone would provide over 82 nights of stay for a family!
Thank you, On the Go Boutique!