April was National Volunteer Month!
Our regular volunteer opportunities have continued to be suspended for the safety of our guests and their families. However, we cannot stress enough how much we miss and value the work our volunteers do at both the Peoria and Springfield Houses. From greeting guests and helping keep things tidy to making meals and stocking our shelves with supplies, you are the heart of what makes both central Illinois Houses a home. From the bottom of our hearts, thank you for everything you do and we hope to see you soon!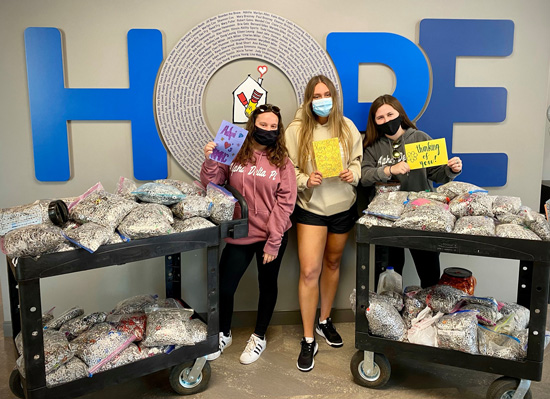 Thank you to our volunteers at Alpha Delta Pi at Illinois State University who dropped off 220 lbs of pop tabs and provided gift cards from Chili's Grill & Bar to feed families dinner at our House.
Learn how you can provide a meal for our families...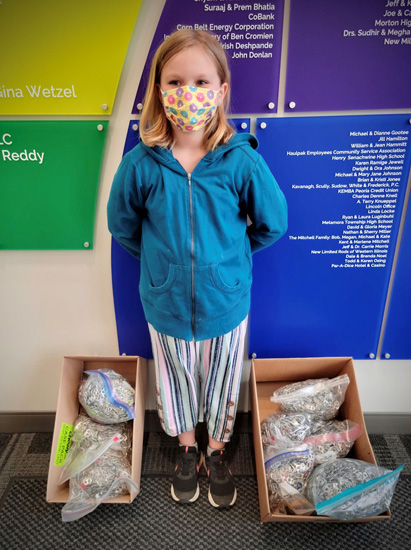 Thank you, Penny, for delivering over 17 lbs of #PopTabs to the Peoria House! Her "Pop Tops for Penny" is going strong with the support of family and friends!
Learn about our Pop Tab Recycling Program...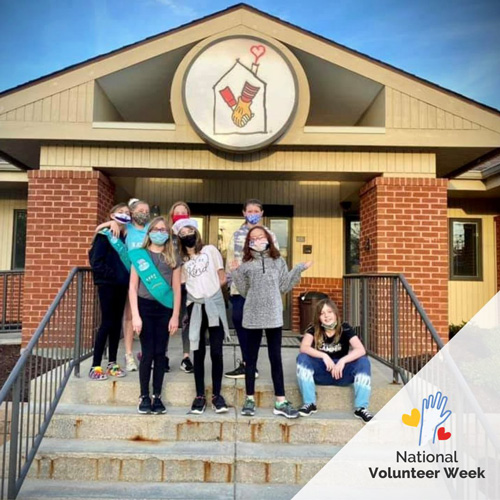 Thank you to the Girl Scouts Troop #6283 for donating and dropping off donuts and milk to our families and staff! #WishlistWednesday
Learn about how you can donate items from our House Wish Lists!
A message from our CEO, Amber Kaylor, to all of our

volunteers

.
A message to all of our volunteers for National Volunteer Week from Brian Replogle, our Peoria House Program Director.