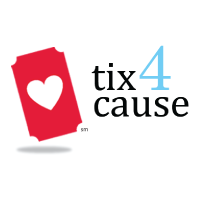 It's simple. Do the things you love, help RMHCCI.
Tix4Cause.com is a secondary ticket exchange website. Tickets are competitively priced, so you won't be spending more to see your favorite band or enjoy a game, and you can donate to RMHCCI at the same time!
How Tix4Cause.com works:
Purchase tickets to sporting & entertainment events and choose to designate up to 42% of the service fee to Ronald McDonald House Charities of Central Illinois! Check out tix4cause.com before getting tickets to your next event--even if you'll be vacationing! When you designate funds to RMHCCI, you will be able to see exactly how much money your purchase will raise to support our local chapter here in central IL.
Donate tickets you can't use to RMHCCI! Can't make the game after all? Donate the tickets to RMHCCI & we can put them up for sale on tix4cause.com. If the tickets are purchased, RMHCCI will receive 90% of the purchase price!
Learn more about how to donate to RMHCCI or purchase tickets now by CLICKING HERE