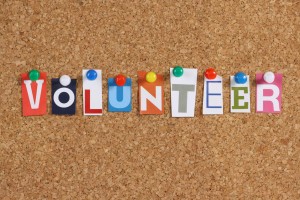 Q: I want to volunteer, but I work full time.  How can I still help? 
A: We have several ways you can still help!  You could participate in our "Meals from the Heart" Guest Chef Program and cook a meal for our families.  You could also become involved as a special events volunteer, host a fundraiser, coordinate a wish list drive, help prepare and assemble mailings, and more.
Q: I want to cook a meal!  How can I sign up? 
A: Check our Meals From the Heart Guest Chef page to view the dates currently available, then contact us to set up a date.
Q: My child needs service hours as part of their school requirements.  Can they come volunteer? 
A: Most definitely! Volunteers under the age of 15 need to be accompanied by an adult.
Q: I'm retired and looking for something to fill some of my time.  What kind of opportunities do you have for me? 
A: Most of our retired volunteers are our Guest Services Volunteers.  These are individuals who have made a regular commitment of three to five hours shifts on a weekly or bi-weekly basis during our normal operating hours (M-F, 8am-8pm).  Tasks include checking families in and out of their rooms, answering the phone, receiving donations, light housekeeping, assisting RMHCCI staff with various projects and making everyone feel at home!
Go here for more information on any volunteer opportunity...